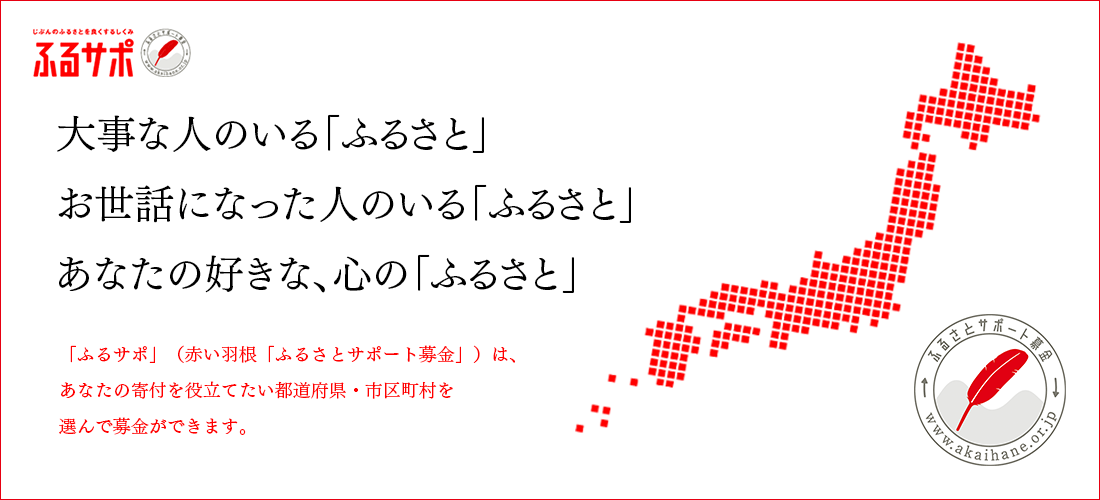 "Hometown Support" is structure which we can donate to own oldness and favorite town on the Internet and chooses among nationwide all municipalities and can support all year private community-based welfare activity. In addition, we choose theme to solve local annoyance and can donate. With "oldness" that you remember, what kind of approach will it be made use for?
For calling activity toward the dinner society and the single life that the elderly gather for in depopulated area.
For salon activity to prevent activity that mother during child care talks about trouble and anxiety with in urban area with many generations in their prime and isolation of the elderly.
For the training activity of activity to make local evacuation map in area where disaster may be caused and disaster volunteer.
Through "Hometown Support" of red feather, do you not support approach to solve problem of "hometown?"
We choose from area to donate
We choose contribution and, for each metropolis and districts, municipalities of the whole country, can have contribution. In addition, we can have you appoint application of contribution in the field.
We choose among goods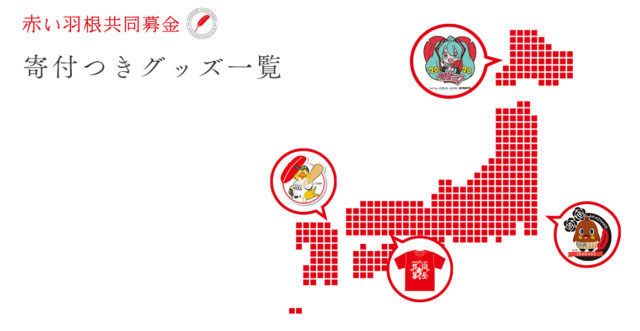 In community chest society of each metropolis and districts, we present original goods by donation cooperation constant amount of money or more.
There are local badge, clear file, various goods including collaboration goods with professional sports team.
For more details, please refer to the following links.