We present local badge and clear file by donation cooperation! (list of goods with contribution)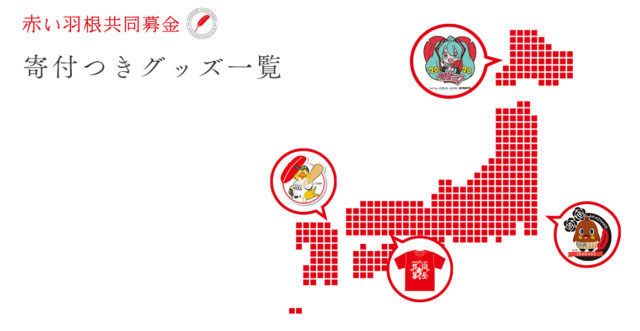 In community chest society of each metropolis and districts, we present original goods by donation cooperation constant amount of money or more.
There are local badge, clear file, various goods including collaboration goods with professional sports team.
For more details, please refer to the following links.