"

Contribution to society seminar to support the times of

wi

th corona" held report

<we support sustainable development target (SDGs)>
On December 21, 2020, we held "contribution to society seminar to support the times of with corona" with online.
Activity groups, about 200 participated in the contribution to society person in charge and the middle support group, NPO of company while social problem transformed, and support needs changed with progress of infectious disease expansion and, in basic tone lecture, thought about "what are social problem to see from corona evil and thing that citizen's (individual, corporate citizen), was demanded as social member?" through example report of company, group, panel discussion. (as for the held report PDF edition)
Program and summary are as follows. (reference:Held essential point、Person of going on the platform profile)
◆Holding date and time Monday, December 21, 2020 15:00-17:15 (we hold by Zoom uebina)
◆Program
1. Sponsor greetings (Director Managing Director social welfare corporation Central Community Chest of Japan Atsuo Shibuya)
2. Urgent support activity (report) by corona evil to see for the furtherance business (15 minutes)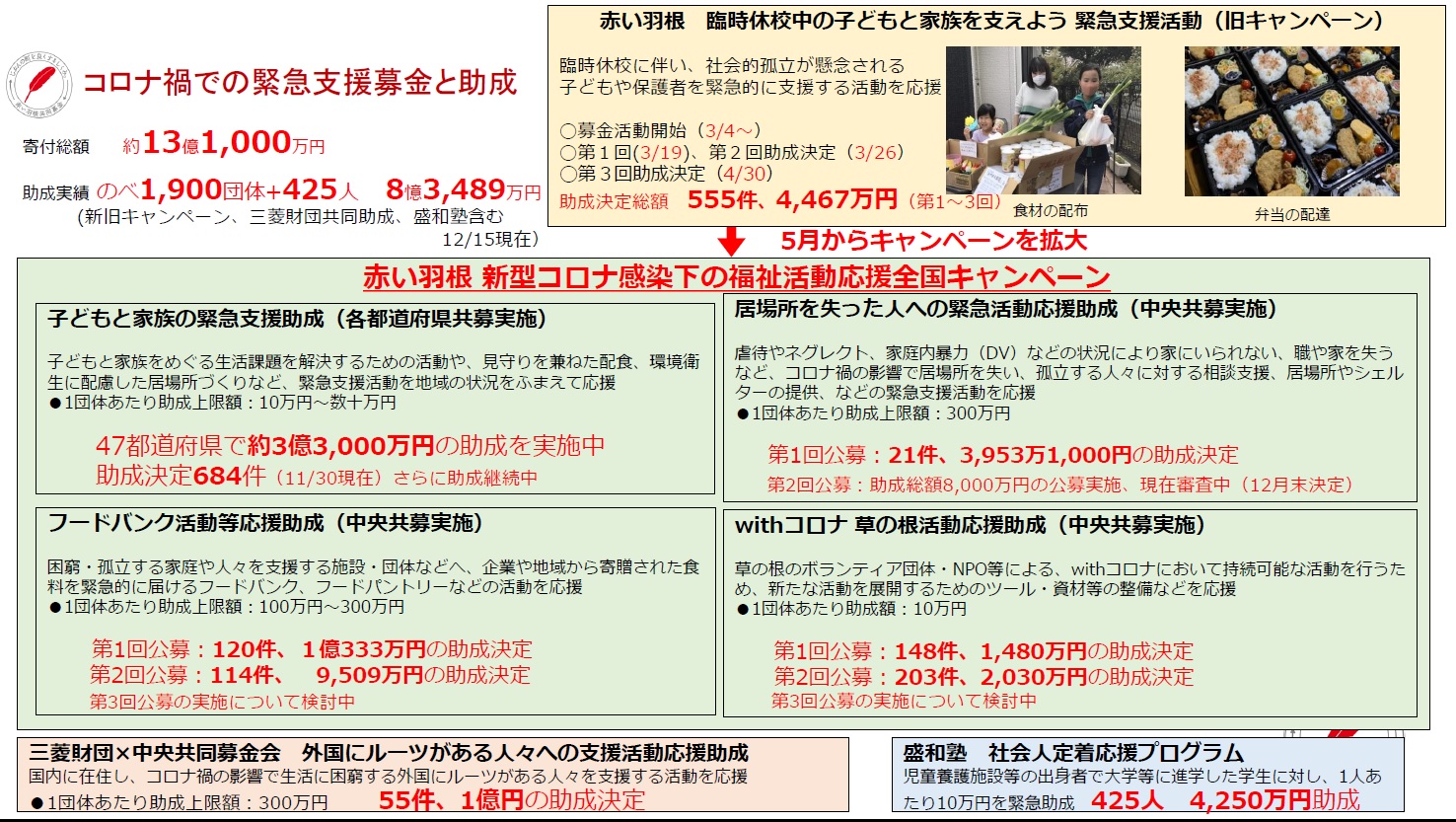 "(interim report) about urgent support furtherance program under the new corona infection of red feather"
 Social welfare corporation Central Community Chest of Japan foundation's division director Yumiko Akisada
For corona connection of red feather, we launched donation & furtherance program of urgent support ahead of others from last March saying "let's support child and protector closed temporarily". We increase scale from May to "caring support whole country campaign under red feather new model corona infection" and carry out four programs of support of child and family, food bank support, support to people who lost place to stay, grass-roots activity support. We decide the furtherance a total of 800 million yen or more to a total of 1,900 groups and are continuing now.
★The furtherance business report site is this place 

3. Basic tone lecture (40 minutes)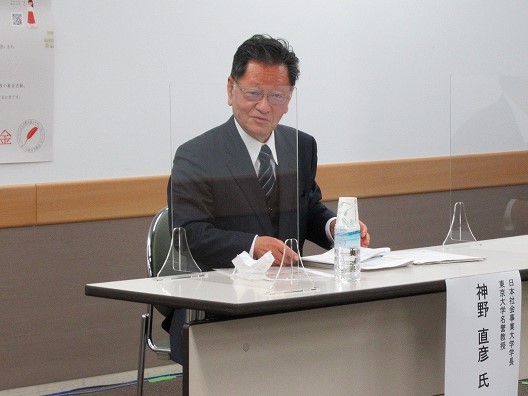 Title Mission of person living in "the times of crisis"
[lecturer] Naohiko Jinno (Japan College of Social Work's president/University of Tokyo's emeritus professor)
"Originally, as for "the corona crisis", social problem that there was was actualized by corona. We live in "the times of crisis". Jinno who says, we stand at turning point that that is "turning point of history", and the human goes to collapse, or goes to affirmative solution.
 Share beats, and we each one binds relations with people and people together with go ino feeling again to be "to act as resolver in human social joint difficulty with contribution to society activity", and to get over this crisis, and it is independent, and it is necessary for participation to switch to acting society. When life-support platform of that purpose was important, we had you talk with knowledge of public finance.
4. Panel discussion (include example report, questions and answers) (1 hour 15 minutes)
[theme] About "contribution to society to support the times of with corona"
[coordinator] Emiko Nagasawa (the Japan Business Federation SDGs headquarters unification chief editor)
[panelist] (report order)
・Takahiro Abe (Mitsubishi Electric Corporation general affairs department contribution to society promotion section)
・Hamada still he (the JAPAN TOBACCO INC. sustainability management department)
・Satoshi Okuda (authorized NPO hojinhokohadarijicho)
・Nito Yumeno (representative from Colabo)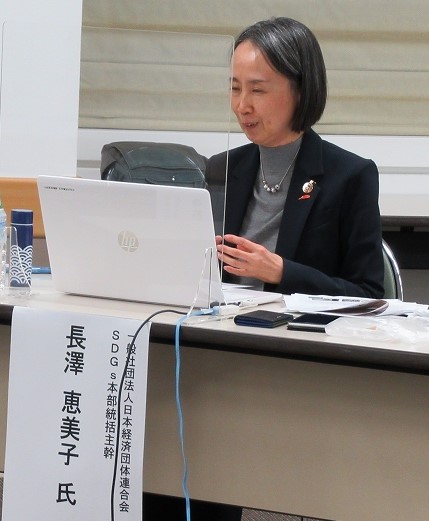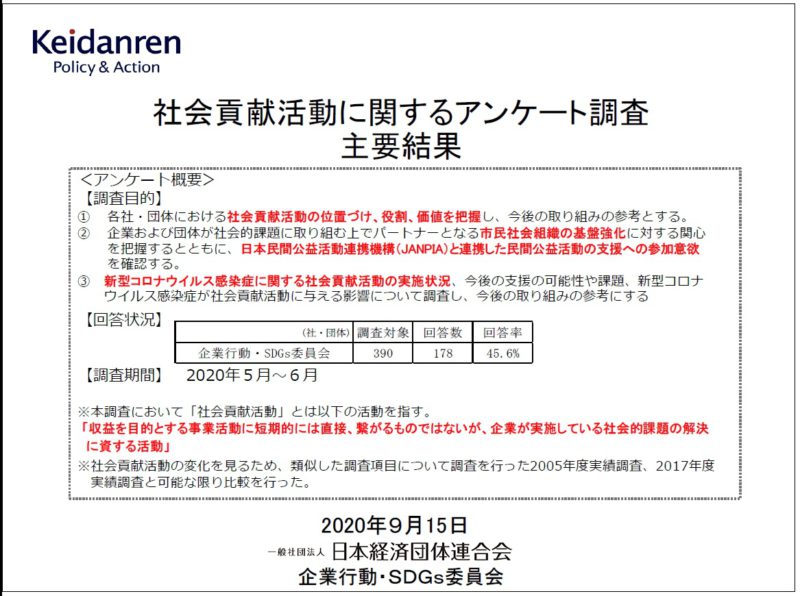 We thought about "contribution to society to support the times of with corona" to connect with future practice with various places where contribution to society was in charge of in activity group, company of the "caring support whole country campaign under red feather new model corona infection" furtherance on the basis of basic tone lecture.
 At first, about surge of consciousness and support from Federation of Economic Organizations, Nagasawa to contribution to society of company in corona evil, we were introduced by questionary survey of the Federation of Economic Organizations. We seem to feel problem for methods during support ahead and support period while enforcement or company planning goes up corona-related support in one way or another in 87%.
◆You can look at the Federation of Economic Organizations questionnaire from this.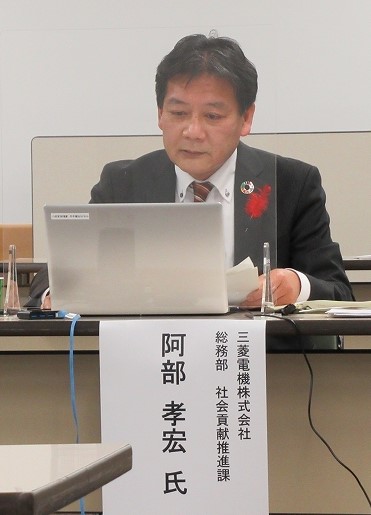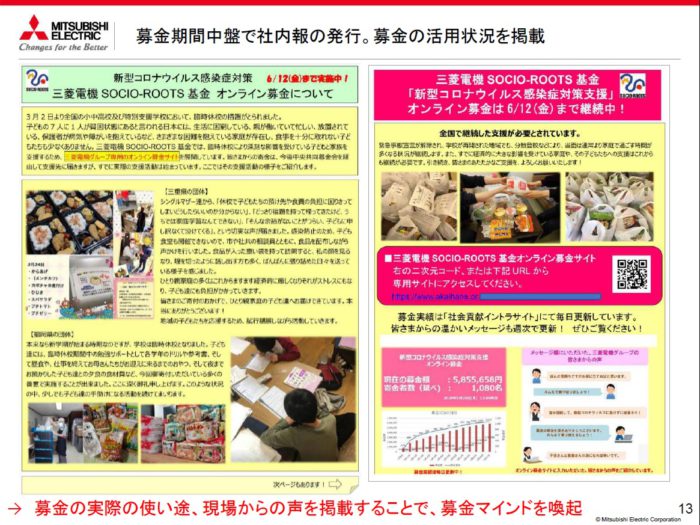 From Mitsubishi Electric, Abe, it was introduced that a large amount of contribution was put to closure of a school emergency support in Mitsubishi Electric SOCIO -ROOTS foundation (corporation contribution of employee donation + matching) which reached 29 years and the frame in temporariness from establishment.
When we introduced each person's message to shade which received agreement more than a total of 10 million yen from more than 1,500 employees in office and published purpose and activity scenery in company newsletter and performed countdown until time limit while showing the donation situation, there was various invention, and such a steady, steady pressure seemed to be connected for incentive to contribution.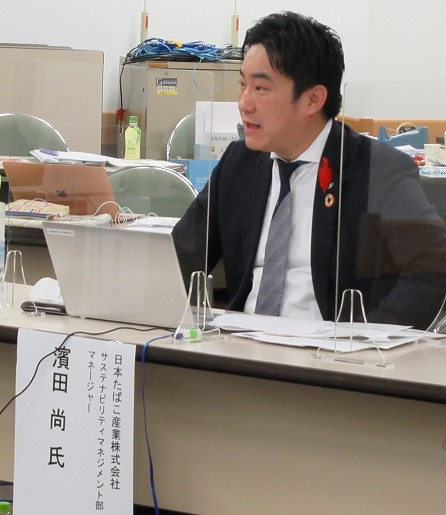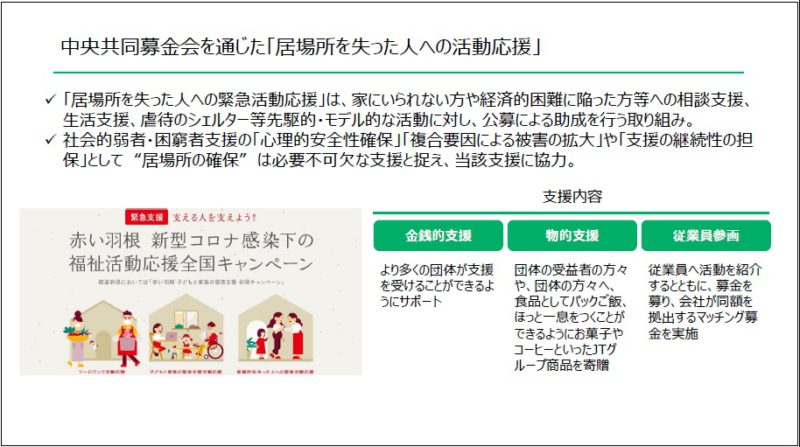 We had you tell about approach of various support such as office process before extracting social problem from JAPAN TOBACCO (JT), Hamada about contribution to "place to stay support by corona evil", and reaching contribution and employee contribution + matching, corporation contribution, food donation.
Particularly, examination process by social value and value of business attracted interest of participant.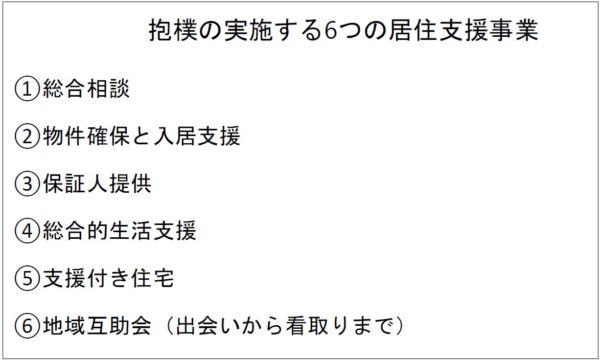 From hokohada, Okuda who continued working on support of the life poor around Kitakyusyu, we had you report mainly on the residence support among support projects. People losing house in corona evil increase rapidly particularly unemployment is connected by working of live-in model for the house loss immediately. In addition, suicide of October, 2020 rises to 40% increase of last year, and corona-related death might increase rapidly in future.
Therefore we develop smooth support that we put together in the each person's situation including general life consultation and comprehensive support house not to remain for securing of simple house in hokohada belonging to.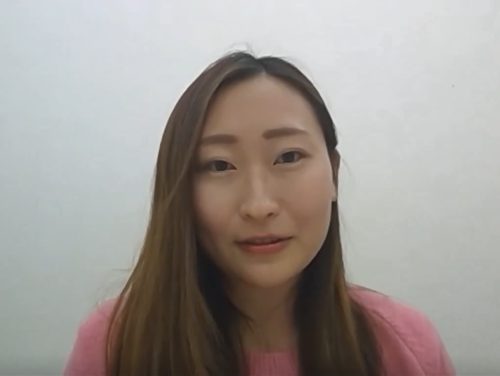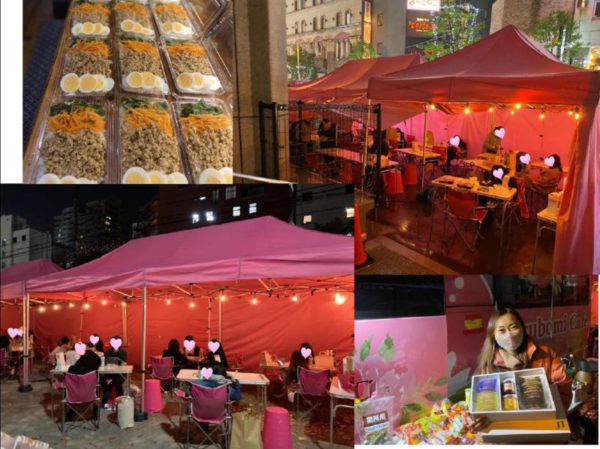 There was report that we became living-in-house of parent by corona evil, and poverty led to sex violence and abuse to children from Colabo, Nito. Particularly, teenage girls whom public support is hard to reach stand alone, and sex exploitation damage such as prostitution or JK business that took there advantage worsens.
Particularly, in Colabo, it increases the number of the shelters by cooperation with hotel while consultants from this spring increase rapidly and rise to 1,000 and we strengthen out reach in downtown including free of charge cafe and connect with necessary support.

Panel discussion was carried out on the basis of above-mentioned report and basic tone lecture.
The company side and support group to "want to see to hear on-site voice by all means and to know" to "want to know on-site frank needs more."
Common recognition is, social problem that there was before corona evil becomes bare, and "it begins to blow by corona evil".
Only approach of 1 group and 1 company will not do to defeat the situation and makes "place that can share problem", and various sectors cooperate, and it is demanded that we design social structure together.
Nagasawa said, "therefore it is important that each us had power to be connected to imagination and creativity".
Role as platform linking side to support to side needing support by big frame is demanded from community chest society still more.